'Tis the season for heatwaves! We've been bombarded with weather advisories about thunderstorms and heatwaves, and unfortunately, that's probably going to happen until halfway through September. Heatwaves are a reality of living in an area like ours where we experience all four seasons.
However, it's becoming more and more clear that these can be scary and uncomfortable weather occurrences. We're not trying to be alarmist, but we want homeowners to have access to the right information so people remain safe and comfortable in their homes during a heatwave. These tips can also be great ways to keep pets, children, and the elderly safe and comfortable as well. So, let's focus on keeping your home a sanctuary for the summertime.
Don't forget to call us for air conditioning repair in Montclair if you experience a breakdown during a heatwave. We're available to help!
July 26th, 2021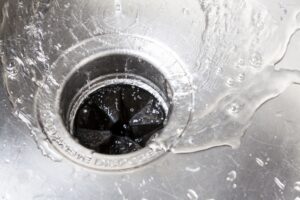 Drain clogs are inconvenient, we don't need to convince anyone of that. But did you know that they're also very bad for the longevity and efficiency of your plumbing system? Materials that solidify in your drain to cause clogs will keep growing over time, becoming more of an ordeal. Depending on the materials that make up these clogs, you could see the corrosion of your pipes, infiltrating tree roots, critter problems, and more.
You're always better off calling for a professional plumber in Wayne. We'd like to take our blog post today to discuss why drain clog prevention should be a necessary goal in every home. The more time and money you spend now trying to prevent clogs from occurring in the future, the less likely you are to be inconvenienced by an obnoxious clog on a holiday while paying for a plumber's overtime fee.
Well, let's get to it!https://www.facebook.com/plugins/like.php?
July 12th, 2021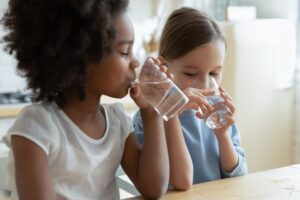 It's time to talk about plumbing investments and the technology created to make our lives easier. It might be simple to get stuck thinking of your plumbing system like just the pipes and waterways underneath your home, but it's just not that basic. Sometimes there are plumbing appliances that do an incredible job at making our lives easier and more convenient. Take garbage disposal as an example: a simple solution to a complicated plumbing problem that has plagued us for decades.
The important thing to take away from this blog post is that only a licensed professional can provide quality plumbing in Montclair when it comes to these upgrades. If any of these plumbing solutions sound like an important addition to your home, be sure to call us so we can discuss your options.
Our prices are fair and we always get the job done right!
June 28th, 2021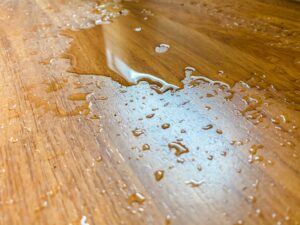 Plumbing systems aren't rudimentary anymore. It used to be that a home's plumbing system was just a hodgepodge of pipes, water, and connectors, and plumbers had to do some seriously heavy lifting to protect a home from leaks or damage. Now, there are tools that exist for homeowners to keep things running securely without the help of a plumber.
Well, to be specific, you'll still need a plumber in West Orange, NJ to help install some of these tools. But the good news is that they can protect your home even when you're not there. An automatic shut-off valve is one such way your home's plumbing system can be protected from leaks and other issues. It uses pressure and some pretty nifty technology to monitor the flow of your water so that your plumbing system always runs the way it should. If it doesn't, it shuts the whole thing down and waits for you to address it with a professional plumber.
June 1st, 2021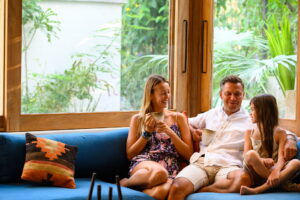 Every year you've been worried about the state of your failing air conditioner and your problematic and unsafe gas furnace. You probably know that both systems need to be replaced, but that's such a huge investment that you're weary. And plus, replacing two systems at the same time sounds so complicated and costly that it's probably out of your comfort zone, right?
Well, not exactly. Let's talk about a system that could be absolutely perfect for your situation. It's finally time we got around to talking about heat pumps in Cedar Grove.
Heat pumps are heating and cooling systems that work pretty much all year round. They're a great replacement for a central AC system and they're also a wonderful replacement for your furnace. Want to know how they work and why you should consider investing in them now? Well, keep reading to find out!
May 17th, 2021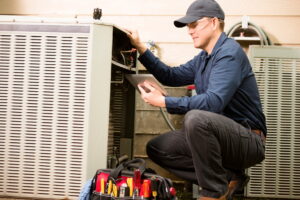 We've all been there. It's late at night, your air conditioner is starting to freak out, and you're frantically searching online for the root of the problem. You're breezing through blog post after blog post, noticing that things are just stressing you out even more and you don't know what's a rare issue, or what's a more common one that you're likely experiencing. We don't envy you.
However, we do want to help you. It's very likely that your air conditioner is suffering from one of the most common problems we see that we've listed below. Sure, your system could be in a unique position where it's suffering from a rare issue, but that will still require a professional to address it anyway. So, when it comes to air conditioning in Roseland, NJ, you're better off calling for professional help when you can.
In the meantime, here are some of the common problems that we see in air conditioners.
May 3rd, 2021
We know it's been a difficult year. There were so many plans in 2020 and early 2021 that you had, that inevitably faded away under the pressure of a global pandemic. All of the housework, the new system purchases, and everything that you had thought about now exists on a new calendar that's far in the future. While we completely understand how the pieces have fallen this year, some problems still need to be addressed.
If your air conditioner has been exhibiting problems, then you could absolutely need air conditioning repair in Montclair. We're not trying to be alarmists, but we're trying to help homeowners avoid extra costs down the line from an AC that's completely broken down, or an AC that requires an extremely expensive fix.
Here's a tip that we'll explore below—the earlier you call for AC repairs
April 19th, 2021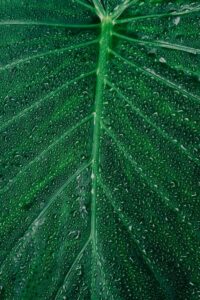 It's time for spring cleaning! Get out the vacuum, the duster, the cleaning supplies, and take on the large projects you've been waiting all winter to start. Spring cleaning can be a great reason to spur the family into making their home feel like a sanctuary, and we're all for it! That being said, you can't clean everything with a pair of gloves, cleaning spray, and some paper towels.
Air purifiers are a wonderful tool that provides reoccurring cleaning power for the air of your home. As it runs, it eliminates contaminants through your ductwork before they enter your living space, so you never have to deal with those particles at all. Not only can our team perform the installation of an air purifier in Caldwell, NJ, but we will also tell you about why they're such a great tool for your home.
April 5th, 2021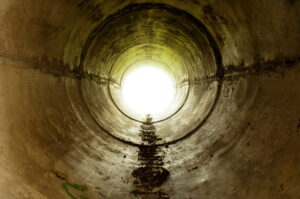 Outside faucets are super handy. They're necessary for gardening projects, and with the temperatures warming up in our area, you don't want to run inside every time your plants require water. They're fun for the family, with the help of sprinklers and pools to escape the summer heat. Overall, no home is complete without the addition of an outside faucet for easy access to water.
However, if your outside faucets are running into trouble, they can be very obnoxious to deal with. We're going to try and do some troubleshooting and give you some explicit directions when it's finally time to call a plumber in Clifton, NJ.
Don't panic, outside faucet systems are relatively simple. While they might endure more weathering and problems that come from being outdoors, they're still a plumbing system. We'll always be able to help you with your plumbing.
March 22nd, 2021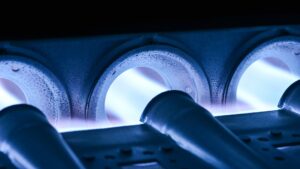 If you're one of those homeowners counting your blessings because temperatures are finally starting to warm up, then congratulations! You made it! However, it's important not to get ahead of ourselves because before we know it, another heating season is going to be upon us.
The smartest move now would be to look back and see what exactly went wrong with your heater. Why was your furnace acting the way it did? How close was it to actually breaking down? The truth might not be what you want to hear.
Sometimes a clogged air filter can cause so much strife in a furnace that you'll be pushed into either a breakdown or expensive furnace repair in Wayne, NJ. We'll go over why this component can cause so much trouble, and talk about why it's so important to clean out your air filter and keep things running smoothly.